Viral rock sensation YUNGBLUD will be bringing his high-energy show to the Eden Sessions on Saturday 10 June this year.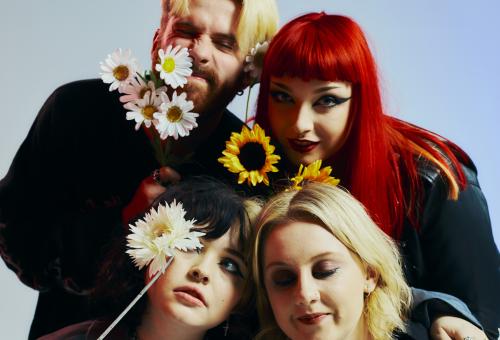 Special guest: CRAWLERS
Liverpool's CRAWLERS are a group built not just on an undeniable ability to write exciting and eclectic rock songs, but an empathetic passion that fuels them to stand up, speak out and open their arms to anyone in need of a safe space and community. 
Early singles like 2019's 'So Tired' and 2020's 'Placebo' and 'Hush' presented a band with a knack for pairing poetic, personal lyrics with guitar and bass riffs that reel you in and wrap you up in them. Last year's self-titled EP took another leap forward again, the four-piece incorporating some of the world's broader issues into their lyrical tales. The stunning single 'Come Over (Again)' takes the band down a brighter path, yet still remains true to their attitude of angst and vexation.