Presenting partner: Volvo Car UK
We're delighted that Volvo Car UK are the Presenting Partner of the Eden Sessions music concerts and the Official Automotive Partner of the Eden Project. This long-term collaboration aims to inspire and educate visitors about our relationship with the environment and how we can protect the planet to create a safer future.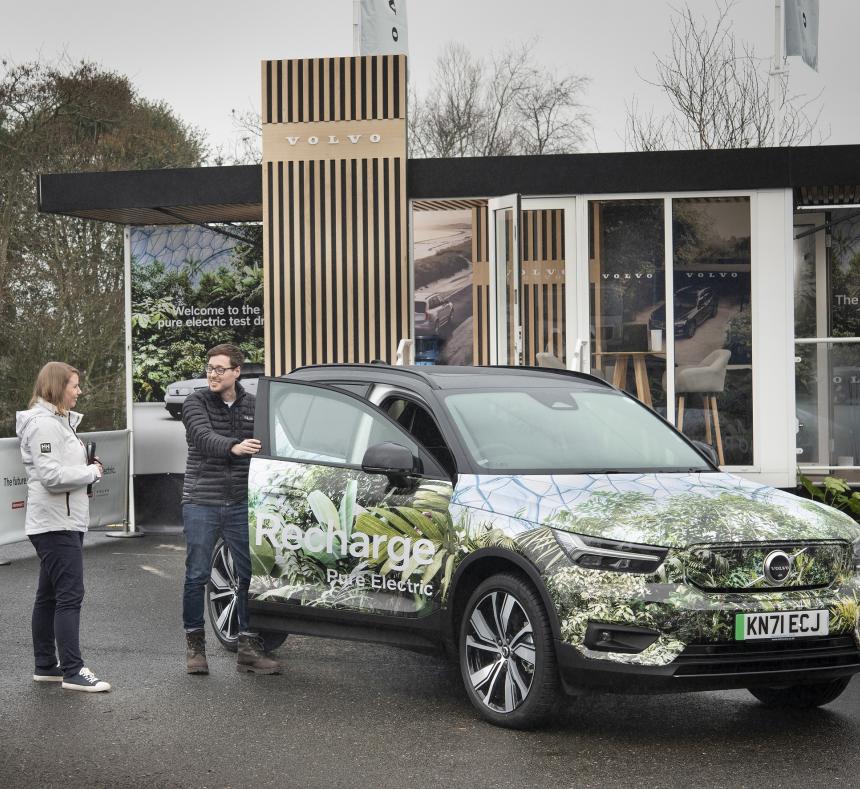 Working with Eden
To support our partnership, Volvo Car UK has provided the Eden Project with a fleet of XC40 Recharge pure electric vehicles. By working together collaboratively, Volvo and the Eden Project hope to tackle some of the challenges and barriers consumers have around purchasing and driving electric cars and accelerate the uptake of zero emission vehicles. This fleet of cars will also be used operationally to help deliver Eden Sessions Presented by Volvo, and help reduce the carbon footprint of the concerts.
Are you considering making the switch to electric?